Productos
M2/3/4 Nylon Standoff and Screw Kit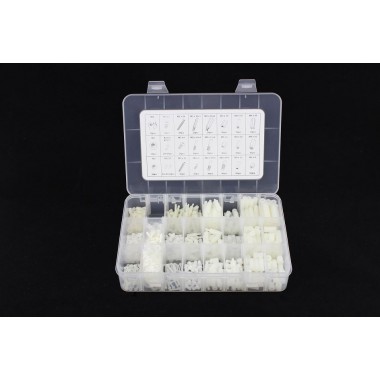 Kit de tuercas/tornillos/elementos de fijación de Nylon. Muiy útiles para apilar PCBs y aislarlos eléctricamente.
COD: ERME0234NSS
Peso: 0.320 Kg
Disponibilidad: En Stock

ARS 15266.00
El producto no está disponible para la venta en este momento
Características
The M2/3/4 Nylon Standoff and Screw Kit includes the most common used standoffs, screws, nuts etc, totally 27 kinds, 670 pcs. The dielectric nylon materia is sturdy& light, which makes these components suitable for applications such as isolating or fastening PCBs. This Kit brings convenience to makers and get rid of the annoyance of searching for these standard parts.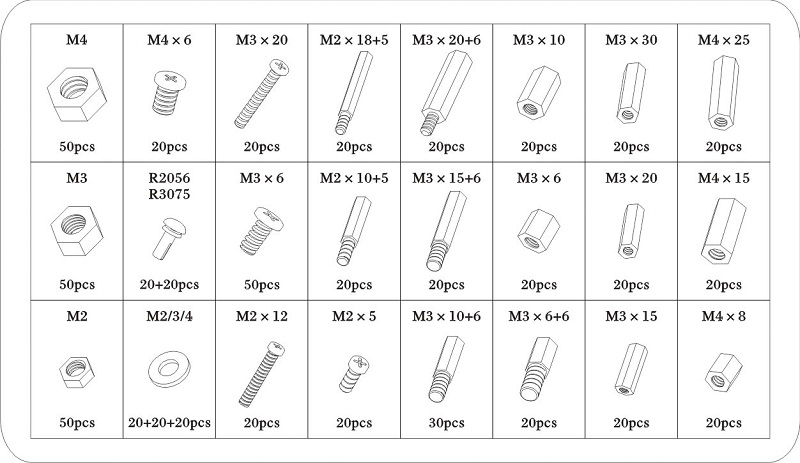 1. M2.5* 6mm Nylon Cylinders- Raspberry Pi Model B+ Compatible
2. M2.5* 10mm Nylon Cylinders- Raspberry Pi Model B+ Compatible
3. M2.5* 15mm Nylon Cylinders- Raspberry Pi Model B+ Compatible
4. M2.5* 6mm+6mm Nylon Cylinders- Raspberry Pi Model B+ Compatible
5. M2.5* 6mm+6mm Hexagon Nylon Cylinders (Raspberry Pi Compatible)
6. M2.5* 10mm+6mm Nylon Cylinders- Raspberry Pi Model B+ Compatible
7. M2.5* 15mm+6mm Nylon Cylinders- Raspberry Pi Model B+ Compatible