Productos
ParkSonar-EZ-120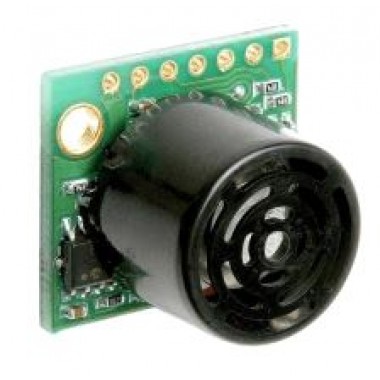 Sensor de de distancia ultrasónico, para detección de vehículos.
COD: MB1007
Peso: 0.010 Kg
Disponibilidad: En Stock

ARS 16119.00
El producto no está disponible para la venta en este momento
Características
Product Description
The ParkSonar EZ ultrasonic proximity sensors are designed to detect vehicles within a calibrated detection zone. The ParkSonar EZ proximity sensors report when a vehicle, or other detectable target, enters the detection zone. The target is released after leaving the ParkSonar-EZ's detection zone.
The ParkSonar EZ120 has a detection zone of ~10 feet. The ParkSonar EZ120 will allow for 14+ simultaneous sensors depending on sensor mounting and environment.
Product Specifications
Resolution of 1 inch
~10 second target acquire time*
~5 second target release time*
Automatic multi-sensor operation
Vehicle Detection Sensor
Maximum reported range of 254 inches (645 cm)
Choice of 2 digital outputs: Logic Level (High/Low) and RS232 serial
42kHz Ultrasonic sensor measures distance to objects
RoHS Compliant
Virtually no sensor dead zone, objects closer than 6 inches typically range as 6 inches
Operates between 2.5 and 5.5V
Low 2.0mA average current requirement
Small, light weight module
Designed for easy integration into your project or product
Proximity Detection zone of 10 feet (120 inches)
Product Documentation
Product 3D Models