Productos
50AMP Quick Connector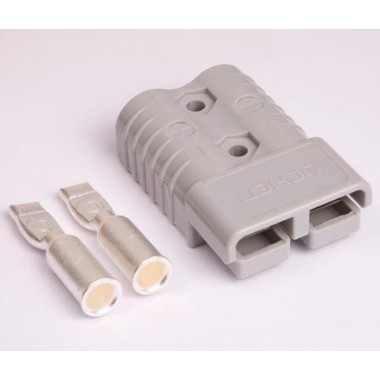 Conector rápido de 50A y 600V
COD: HTHR0324-8
Peso: 0.030 Kg
Disponibilidad: En Stock

ARS 863.00
El producto no está disponible para la venta en este momento
Características
50A High Current Connector
It can be used as either a plug or socket as it is fully insulated and is rated very high at 50 AMPS as well as 600V or DC operation
These connectors are a single-piece housing to provide a cost effective readable quality, durable and safety.
These connectors are genderless designed and are everything you need to connect your automotive, fridge, or solar panel to your battery.
They are quick and easy to install and they also reduce the number of parts you need to fiddle with. These plugs come in various colours including green, yellow, blue, grey and black.